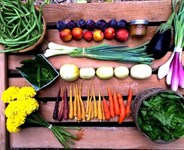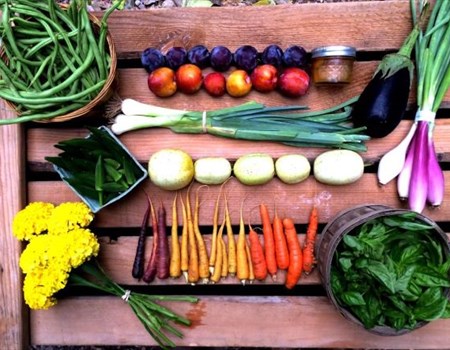 Use the promo code LEAP4Local when signing up for 3 months of membership for FREE! After that, membership is a mere $5 per 3 months.

After you've set up your profile, choose your preferred pick-up time/location (West End or Grandin - see below). Then, it's time to start shopping! Simply choose the items you'd like and check out via a secure Stripe portal. Items will feature clear descriptions, the producer's growing practices, and helpful recipes. You can filter by category and producer to help find the items you want.

We offer two pick-up options. Make sure to select your chosen pickup location under My Membership (click the avatar button on the top right of the home page) - West End or Grandin Village! You can only shop from one pickup location at a time.

For Tuesday pick-up at the West End Farmers Market (3 - 6pm, 1210 Patterson Ave. SW, Roanoke), you must place your order between Thursday and Saturday.

For THIRD Saturday pickup at the Grandin Village Farmers Market (12/19, 1/16, 2/20, 3/20), you must place your order between the preceding Sunday and Wednesday. Third Saturday drive-thru pickup is from 10am until 1pm, at 2080 Westover Ave SW, Roanoke; please enter from Grandin Rd., via the alley between the Roanoke Co+Op and Pinnacle bank. For more info, visit LEAPforLocalFood.org/Grandin.


We also offer Tuesday home delivery within Roanoke city limits for a $5 delivery fee. If this delivery fee is a barrier, we're glad to work with you. Simply purchase the "Home Delivery" item sold by LEAP. For Tuesday pickup/delivery, you must choose West End as your pickup location and place your order Thursday through Saturday.

If you are enrolled in SNAP, WIC, or Medicaid, please reach out directly to us at LOM@leapforlocalfood.org to receive a 50% discount on your order (order must consist of at least one half (1/2) fresh fruits and vegetables by value).

Please remember to pick up your order during the designated pickup time! Any order that is not picked up is not eligible for refund or alternate pickup time. We'll do our best to call you if we haven't seen you by the close of market, but this is not guaranteed. If you have an emergency and can't make it to market, please email markets@leapforlocalfood.org or call 540-492-5311 and we will do what we can to help you!

Have a look through our online store and enjoy our amazing selection of amazing local products! read more...